Board of Directors
The founding members of the Wine Investment Association came together with the common desire to see the industry address its issues in relation to consumer protection and good practice. Recognising that the performance of fine wine as an asset class will always attract private investors. The team has consulted within the industry and established The Code of Practice as a method of self-regulation to aid the protection of investors in fine wine. The new board members have decades of experience in fine wine and financial services, please see the information on Hugo Rose, David Jackson, Adrian Lenegan and Peter Shakeshaft below:
Hugo Rose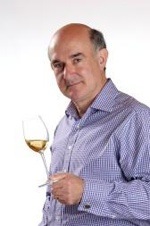 WIA Chairman
Hugo is a director of Vinsignia Ltd, an EIS qualifying wine fund. 
Previously, Hugo worked for Lay & Wheeler for almost twenty years, including six as private sales director. His areas of expertise include Bordeaux and Burgundy as well as the Rhone Valley and California. 
He is a member of the Bordeaux Panel and is a World Wine Awards judge for Decanter. Hugo has written extensively on Bordeaux and on wine investment in a number of publications including Director and World of Fine Wine. He was chairman of the Institute of Masters of Wine in 2002.
David Jackson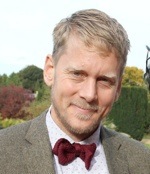 WIA Director and founder member
David is a director of Amphora Portfolio Management, appointed in April 2011, which builds and manages portfolios of investment grade wine for private investors. From its office in London, Amphora's expansion has seen it open an office in main-land China in 2012 and launch a government approved EIS trading company AP Fine Wines. Amphora has earned respect amongst its peers by merit of its unique proprietary algorithm and market leading quantitative stock selection processes.
Originally trained as a chartered surveyor, David has brought insight to the WIA steering group, after being involved with two wine investment businesses in the early 2000s that became subject to public concerns relating to their business models. The lessons learnt by David, led him to develop a detailed understanding of public concerns along with legal, regulatory and state requirements, all of which have been considered in sculpting the WIA code of practice.
Adrian Lenagan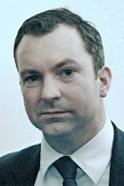 WIA Director and founder member
Adrian is the founder and CEO of Provenance Fine Wines Ltd, a member of the Lenagan Family businesses, which are involved in the Software, Sport, Education, Hospitality and Entertainment sectors. Businesses owned range from the London Stock Exchange AIM-listed Software business WorkPlace Systems plc to Just Voices Ltd, Oxford United Football Club Ltd, Innovative Solutions for Education Ltd, Wigan Rugby League Club Ltd and Oxfordshire-based small hotel and pubs group, Linden Ltd.
Adrian has maintained a keen interest in the buying, storing, and selling of wine since the mid-1990s and, since 2000, in the capital growth advantages of fine wine investing. This was formalised in 2008 with the inception of Provenance Fine Wines Ltd with Adrian as Founder and Managing Director. Provenance concentrates solely on the business of investing in fine wines for capital growth and benefits from Adrian's extensive research of the sector.
WIA Director and founder member
Peter Shakeshaft is the founder and CEO of Vin-X Fine Wine Investment, one of the fastest growing fine wine investment specialists.
Qualified as a corporate financier with a twenty-year history in financial services, Peter Shakeshaft specialised in funding and listing entrepreneurial companies with Enterprise Investment Scheme relief. Peter Shakeshaft was the chairman of a financial services group based in the City of London, which grew to a turnover of more than £100million. His other business interests now include a sector-leading logistics firm.
A keen sportsman, Peter Shakeshaft enjoys skiing, sailing and rugby and previously held the post of chairman of the British Bobsleigh Association. Peter Shakeshaft was also a board member of the National Olympics Committee at the British Olympic Association.